Free trials are welcome at any stage during the term.
Receive a FREE alphabet game board at your trial session.
As all of our classes are now full so we have decide to look into running a Term 4 Intensive Course. It's the last chance to make sure that your little one is ready for their first year of formalised education. We're interested to find out when you're available. Please fill in the expression of interest form and we'll do our best to make it happen!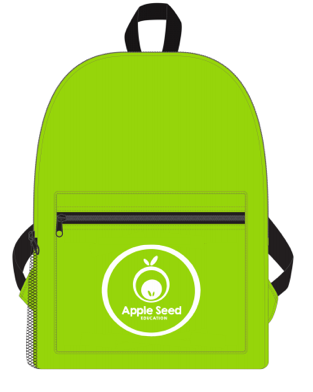 Your child will receive a starter pack full of goodies when they sign up for the 30 week program:
- Apple Seed Backpack
- Learning Pouch
- Seed Read Books
- Apple Seed Workbook
- Alphabet Character Cards
- Apple Seed Name Board
- Access to Parent Tutorials
Parents are not required to stay for our School Readiness classes. When you enrol your child will receive a welcome story that helps them with their separation from you and the drop off process.
For best results it is recommended that students complete Phase 1-3 but if there is availability your child is welcome to start at any stage during the term. You will receive a termly invoice and your enrolment rolls over to the following term.
Classes are subject to numbers. More classes will be added if there is a high demand, so spread the word!
Please contact us if you are interested and these times don't suit or you have a question.